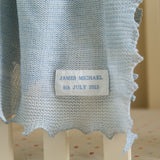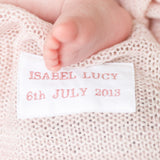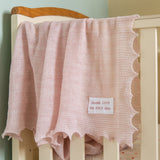 Personalised Baby Shawl
including free UK delivery
Wrap your baby in the softest wool shawl. Loom-knitted in England in a classic timeless design, this 100% wool baby shawl is the perfect christening gift or everyday pram blanket.
Washable, breathable, anti-allergenic, your luxurious shawl arrives in its own special box to keep as a treasured heirloom.
Scallop-edged, these snuggly shawls are available in soft pink or baby blue. 100cm x 100cm..
For added sparkle, why not have your super-soft shawl gift-wrapped? A wonderful way to give a memory...
---
Need assistance? Call 01473 405 993 or email Jane.